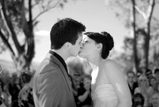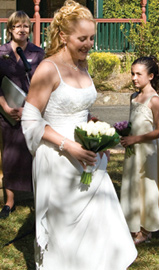 Wedding resources
Denise's getting married checklist
Please telephone me (02 9564 6165) directly to discuss these processes in greater detail.
Secure the best celebrant you can – what this person brings to your ceremony is more important than you may realise.
Secure venue and other elements of the ceremony.
Ensure you have adequate personal identification for both parties; birth certificates are preferable.
If divorced or widowed, source appropriate certificates.
If under 18 years of age, check with your celebrant or Attorney General's department as to required procedures.
Lodge your Notice of Intended Marriage with a celebrant at least one month and one day prior to date of ceremony. (note – Notice can be transferred to another celebrant at any stage and the ceremony must take place within 18 months of lodgement).
Consider pre-marriage education program.
Create your ceremony with the assistance of your celebrant (consider vows, readings, poetry, rituals).
Have at least two face-to-face meetings with your celebrant (if possible). The first should take place as early as possible, in line with choosing/appointing your celebrant. The second should be quite close to the ceremony date (e.g. a few days beforehand).
Consider the benefits of a rehearsal.
If required, apply for your registered marriage certificate following the wedding through NSW Births, Deaths & Marriages. Alternatively, ask you Celebrant to do this on your behalf.
Note: The certificate presented to you by your celebrant on the day is chiefly commemorative. You may require the official one for change of name or other legal purposes.
Useful links and downloads
Relationship Education and Guidance sites
Recommended suppliers
Good wedding planning sites